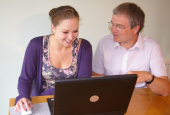 The Graphics Network
Training and Development for Windows, Linux and the Web
01285 713297 info@tgn.co.uk
PRIVACY POLICY
The Graphics Network Limited itself does not make any use of cookies.
Google
This website, however, does use Google Analytics to see which pages users visit. See how Google uses this data.
If you don't want Analytics to be used in your browser, you can install the Google Analytics browser add-on.
You can learn more about Google Analytics & Privacy here.
What are cookies?
Cookies are small chunks of data created by a web server, delivered through a web browser, and stored on your computer. They provide a means for websites that you visit to keep track of your online patterns and preferences, as well as identify you as a return visitor. Cookies make the personalization of your web experiences possible. For example, without the use of cookie files, it would be virtually impossible to maintain an online stock portfolio. You would need to re-enter your information from scratch upon each visit to that web site. Network advertisers use cookies to track users' web preferences and characteristics and tailor ads for them.