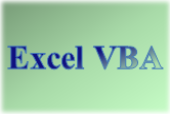 The Graphics Network
Training and Development for Windows, Linux and the Web
01285 713297 info@tgn.co.uk
Excel VBA Training
This course allows experienced Excel users to enhance their solutions by writing macros with Visual Basic for Applications. The course length ranges from one day for an overview, 2 days for the most popular in-depth coverage, and 3 days to allow additional database work or to allow projects specific to your final goal to be completed.
The 2 day course costs £1280 in total for up to 6 students, plus VAT and the instructor's reasonable expenses. Each student beyond 6 would cost £15 for the additional course materials. If you are interested in this course, please contact us by email at enquiries@tgn.co.uk or by phone on +44 (0)1285 713297.
Course Outline:
Introduction
Macros and the macro recorder. The concept of an 'object'. Properties, methods and events. Buttons.
Getting Started with VBA
The Visual Basic editor. Writing macro subs. Calling macros. Introducing variables. Message and input boxes.
The Visual Basic Language
Using Excel objects. Data types and conversions. If, Else and Select Case. Loops. Dates and times.
Referencing Cells and Objects
Referencing cells in a worksheet. Range and cells. Complex ranges. Offsets. Collections and accessor methods. Adding to a collection. Workbooks and worksheets. Dealing with selections. Charts. Responding to events.
Further Visual Basic
Variable scope. Arrays. Functions. Using a function on a worksheet. Error handling.
User Forms
UserForms - custom dialogs. The toolbox. Showing forms. Handling events for a form. Closing a form. Using properties. Combo boxes. Interaction.
Databases and ADO
Active Data Objects - ADO. Connection strings. Recordsets. Reading column values.
Creating an Add-In
Project properties. Protection. Creating an Add-In. Using an Add-In.