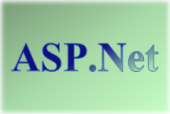 The Graphics Network
Training and Development for Windows, Linux and the Web
01285 713297 info@tgn.co.uk
Developing ASP.Net MVC Applications Using .Net Core or MVC5
These courses covers web application development using ASP.Net MVC, with versions available for MVC 5, .Net Core 1.1 or .Net Core 2. The outline below is for a 3 day course suitable for developers who are already comfortable with C#, but it can also be provided as a full 5 day course which covers C# as well. The course has a number of standard exercises, but can be adapted to focus on the kind of project your organization is developing if preferred.
The 3 day course costs £1920 in total for up to 6 students, so if you have 6 people to train this would be £320 for each student. These prices exclude VAT and the instructor's reasonable expenses. Each student beyond 6 would cost £30 for the additional course manuals. If you are interested in this course, please contact us by email at enquiries@tgn.co.uk or by phone on +44 (0)1285 713297.
Course Outline:
Introduction
History and benefits of MVC. Models, Views and Controllers. Classic ASP and ASP.Net Web Forms. Comparing MVC 5 and .Net Core. Test driven development. Razor.
Getting Started With MVC
Creating a project. Project structure. Controllers and actions. Adding a view and using Razor. ViewBags. Adding a model. Strongly typed views.
Enhancing the Project
Using forms. Parameters. HTML helpers and tag helpers. Basic validation. Extending validation. JavaScript and jQuery. Error and exception handling. Partial and 'master' views. Routing and attributes.
Models and Data
Using attributes. Interacting with databases. Using Entity Framework. Schema first and code first. LINQ. Scaffolding. Keys and navigation. Session state and other options.
Razor Pages (Core 2)
How razor pages work. Page Models and code-behind. Forms, OnGet and OnPost. Routing to razor pages. Razor pages and MVC together.
Partial Views and View Components
How partial views differ. Using partial views. View component options. Creating and including a view component.
AJAX (MVC5)
How AJAX works. JSON - JavaScript Object Notation. Using AJAX with jQuery. AJAX helpers and tags. Asynchronous requests. Putting together an interactive application.
Membership and Security
The ASP.Net membership model. Built-in and external databases. Security options.
Test Driven Development
How an MVC model enhances testability. A test project. Writing and running tests.
The Web API
What the Web API is for. HTTP and verbs. The ApiController. Tasks and asynchronicity. Returning data and errors.
Copyright © 1996 - 2018 The Graphics Network Ltd. Registered in England No. 2549085
All trademarks used on this site are respectfully acknowledged.
Microsoft is a registered trademark of Microsoft Corporation in the United States and other countries.