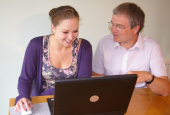 The Graphics Network
Training and Development for Windows, Linux and the Web
01285 713297 info@tgn.co.uk
History
The Graphics Network was formed in February 1988 in order to exploit the emerging Microsoft Windows in both training and bespoke software development. It has also developed and sold its own software, targeted at other developers, which has been used everywhere from Europe to the USA, Scandinavia to Australia.
Steve Jones, our main developer and trainer, has developed software for everything from x-ray spectrometers to invoicing systems, air traffic control and computer mice that 'bite back'. He is also the most experienced Windows trainer in Europe, including teaching Windows programming to Microsoft and Java to Sun, the company which invented the Java language.
Our other customers range from large organizations such as Philips and Sony to individuals. Although we are a small company, we have a worldwide reputation and have trained throughout Europe and as far as Australia.
Philosophy
In the 3 decades we have been established we have seen many other training companies come and go, either growing into 'training supermarkets' who just sell bought-in expertise, or into larger organizations who lose their personal contact and disappear.
That is why:
♦ We started small, are still small, and will always be small
♦ We enjoy what we do, and our enthusiasm for the subjects we teach rubs off on our students
♦ We do what we teach, and we teach what we do
♦ Our courses are continuously updated. If we find a better way of doing something, it's in the course straight away
We believe the above philosophy is the reason for our success and longevity and we expect to be training developers and developing software at the forefront of technology for many years to come.
News in 2019
2018 ended with 4 weeks full of courses so Christmas was a welcome break. 2019 is starting off in the same vein with Python, C and C# vying for top position in the popularity stakes. ASP.NET MVC and WPF are also featuring.
Previous clients continue to come back to us and we are welcoming new companies all the time. We're currently doing a lot of graduate training as well as helping experienced programmers migrate from old to newer technologies.
Steve makes occasional entries about development on his blog.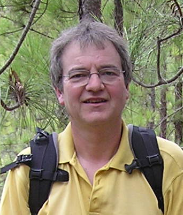 Registered Office Address: 27 Moor Lane, Fairford, Gloucestershire, GL7 4AL
VAT number: GB 484643811